Few things disrupt your day more than discovering your vehicle has a flat tire. While this may be a hassle, it's much better than having your tire blow out on the highway or around town.
Your tires are your vehicle's contact between itself and the road, so taking care of your tires is important for the safety of yourself and others on the road. Routine services like tire alignment, balancing and rotation can help you extend the life of your tires and ensure that they're always in great condition.
If you're searching for tire repair near me in the Wilkes-Barre, Kingston or Larksville areas, learn about the tire repair services at Wyoming Valley Mazda.
How to Read Tire Tread
Tire Repair near Me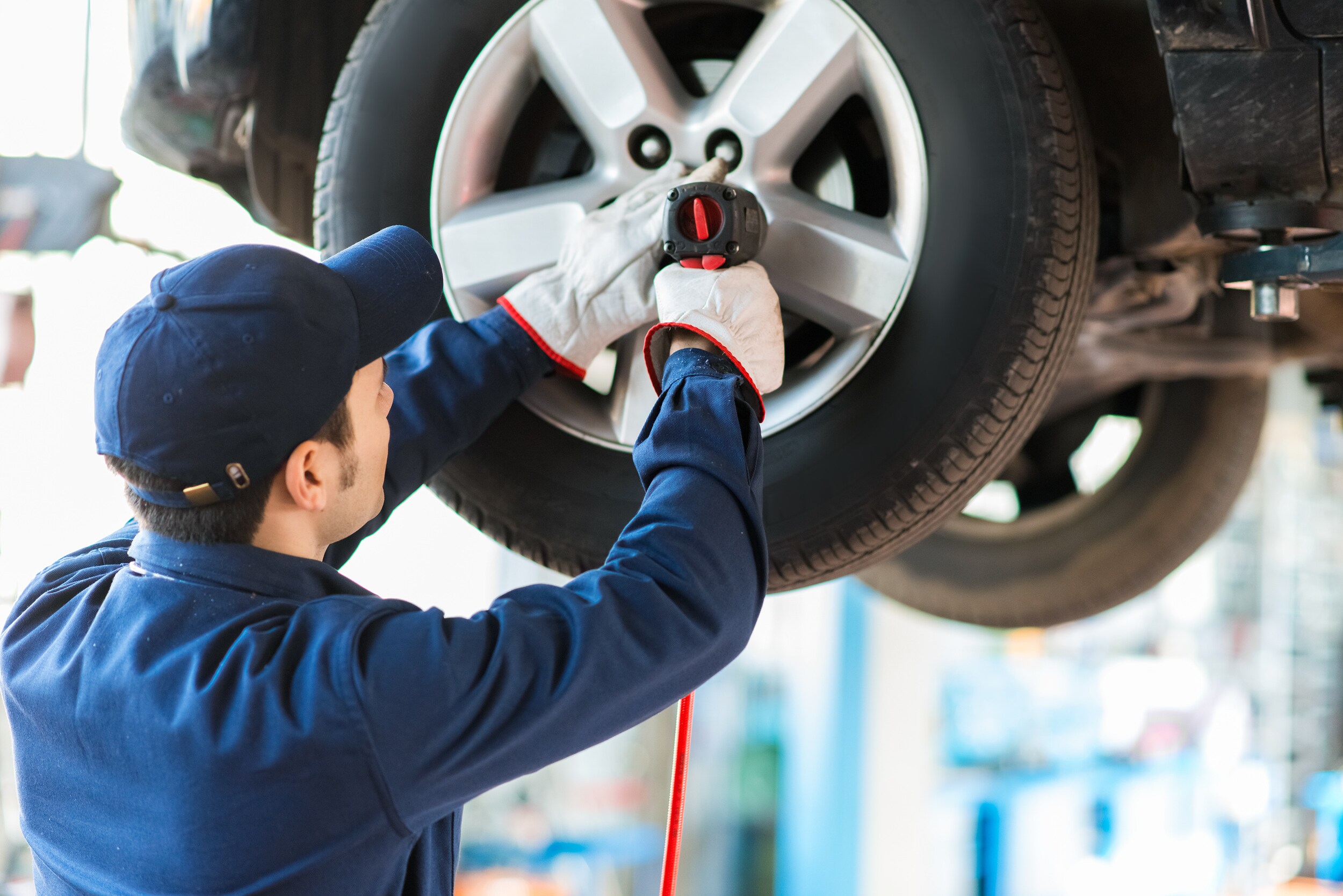 When you need tire repairs or service, you need a service center with technicians that are skilled and experienced with all aspects of tire maintenance. Fortunately, our technicians know all the ins and outs of tire work, so they're the best team for your tire repair, replacement, installation, balancing, mounting or alignment.
Don't let a flat tire ruin your day. Visit our service technicians to get your fast, convenient tire repair and get back on the road in no time.
Signs You Need New Tires
There are many warning signs that you need new tires, including:
Visible cord or fabric through the rubber.
A cracked or misshapen sidewall.
A laceration, hole or tear.
An excess of two tread-wear indicators visible.
A broken, damaged or slashed sidewall or tread.
Paying attention to these indicators of wear and damage will help you get ahead of your tire maintenance and ensure that your tires are always in working condition.
How Can I Make My Tires Last?
Tires are not only important for safety, but they can also be a costly investment for your vehicle. It's smart to protect your tire health and longevity as much as possible, so you can get the most out of that investment and ensure you're safe and protected on the road.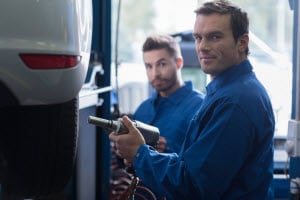 Regular inspections and routine maintenance are the best protection for your tires. Watching out for cracks, swells, bulges, bumps and uneven wear patterns can alert you to a potential problem, giving you time to get your tire fixed before it's a major issue.
Tire rotation and balancing are also important for extending the life of your tires. Your owner's manual will give you a recommended schedule for your rotations and balancing, but this can vary by your driving conditions and local area. If you're unsure of when these services should take place, feel free to ask a tire technician for their recommendation based on your specific vehicle.
You should always maintain the proper pressure and inflation for your tires as well. This keeps your tires from experiencing unusual wear and tear that can cause a blowout, and it improves your fuel efficiency and performance.
Schedule Your Tire Repair at Wyoming Valley Mazda
Now that you know the importance of proper tire maintenance and repair, schedule your tire repair appointment with the technicians at Wyoming Valley Mazda. We'd be happy to provide tire services and tire repair to our customers near Wilkes-Barre, Kingston and Larksville, so call or visit us today to see how we can help you!