Welcome to our Parts Department
In addition to service and maintenance, your Mazda needs the best parts to keep it running its best. Whether you use our service center for your maintenance and repairs, or you like to tackle the work yourself, the Parts Department at Wyoming Valley Mazda maintains a full inventory of genuine OEM parts and accessories for your Mazda.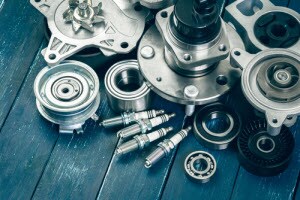 Our knowledgeable service staff is here to answer any questions you may have and help you find the parts your vehicle needs at a good price. If we don't have the part you need, we'll even order it for you.
Browse Our Parts Inventory
As a full-service Mazda dealership, our Mazda Parts Center at Wyoming Valley Mazda stocks a huge inventory of genuine OEM parts and accessories for your Mazda vehicle. Our staff can assist you in determining the parts you need for your specific Mazda model and get you started with your repairs.
We stock a wide inventory of genuine OEM parts and accessories for new and older Mazda vehicles, but if your part happens to be out of stock, you can rely on our fast shipping to get it to you in a timely manner.
Visit Our Mazda Parts Center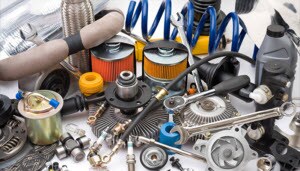 Even if you choose to perform repairs and maintenance yourself, don't hesitate to call or visit our Service Center at Wyoming Valley Mazda with your questions or concerns. Our expert service technicians will be happy to answer your questions, offer advice on parts installation or even install your parts for you.
Check Out Our Parts Specials
At Wyoming Valley Mazda, we provide our customers with parts and accessories discounts and specials to make your repairs even easier. Visit our Parts Specials page to view our current OEM parts and accessories specials, and take advantage of these wonderful discounts for your Mazda parts.
We're always updating this page with the latest specials, so if you don't find a discount or special that works for you, be sure to check back at a later date!
Request Your Parts Online
If you don't have time to visit our Mazda Parts Center, you can still visit our Parts Page to request the Mazda parts you need with our Parts Request Form. This is a fast, secure, and convenient way to order your Mazda parts, and all we need is a little information about your vehicle and your contact information to get you started.
Visit Wyoming Valley Mazda for All Your Service Needs
We're dedicated to providing the best service for our customers in Scranton, Wilkes-Barre, Dallas PA and Kingston PA, so feel free to call or stop by the Parts Center at Wyoming Valley Mazda to speak with our friendly staff. We'll give you recommendations on parts for your specific Mazda model, expert advice on maintenance and repairs, and we'll help you find what you need to get started. If you feel overwhelmed, you can even schedule a service appointment to have our service team do the work for you. Contact us today!