When you're driving through the Wilkes-Barre and Kingston areas, you need to make sure you're keeping your vehicle in top shape. Mazda vehicles last a long time, but they'll eventually degrade just like everything else. One particular service is essential to have regularly, or your entire engine could be compromised.
Oil changes are crucial to the overall health of your vehicle. While oil changes may be needed more often than most other services, they're very affordable and don't take long at all. You just need to find the right service center. If you're wondering, Where can I get an oil change near me? Wyoming Valley Mazda is happy to help.
Why an Oil Change?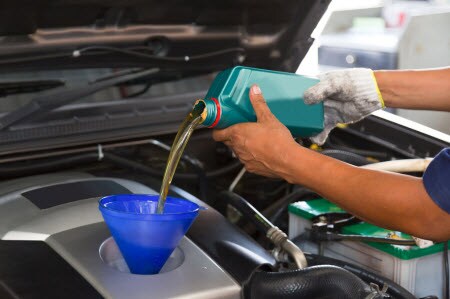 Simply put, your vehicle cannot run without oil. The engine does all the hard work, as you might expect, but oil is the essential ingredient that keeps your engine running smoothly. When an engine is in operation, it involves fast-moving metal parts which constantly rub up against each other, and constant friction poses a real problem. Fortunately, quality oil will help.
Oil acts as a lubricant for your engine parts. Instead of grinding and wearing itself down, your engine flows smoothly since oil reduces the friction and degradation. Oil wears down over time too, however, which is why you need to change it about every six months. As oil gets older, it loses its viscosity, which makes it a less effective lubricant. Oil can also get contaminated with dirt and other debris, making it actively damaging to your engine.
Service Center at Wyoming Valley Mazda
If you're committed to getting your oil changed regularly, you'll need to find a place that can get it done right. For the best service in the Wilkes-Barre and Kingston areas, the service center at Wyoming Valley Mazda has you covered. Our highly-trained technicians are Mazda experts but can handle oil changes no matter what make and model you drive.
We've outfitted our service center with the latest technology, so you can always depend on a quick and quality service. We know your time is valuable, which is why we've made our services easier than ever to use. You can schedule your service appointment right here on our website, no matter what time it is.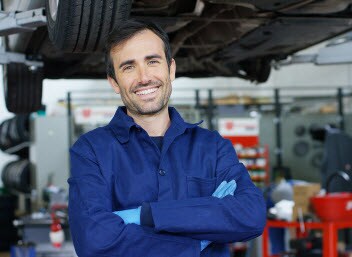 About Our Dealership
Since our founding so many years ago, Wyoming Valley Mazda has been committed to providing our local communities with the quality vehicles they deserve. Our friendly team is happy to offer a dealership experience like never before. Whether you're looking for an oil change, a new car or just want to ask some questions, you can expect only the best treatment from the moment you walk through our doors.
Visit Wyoming Valley Mazda
The next time you ask yourself, Where can I find an oil change near me? be sure to stop by the service center at Wyoming Valley Mazda. Our experienced technicians are more than happy to offer the expert help and premier service you deserve. Visit us or call to schedule your service appointment today!