Congratulations! You're getting ready to purchase a shiny, new automobile. But before you get started, it's important to consider the different financing options that lie before you.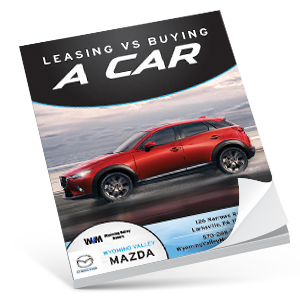 And to help you navigate the pathways of how you'll buy your next vehicle, we're here with this Leasing vs. Buying Guide eBook. That way, you'll have a better sense of how each alternative fits into your unique lifestyle, preferences, and driving habits.
Within this comprehensive handbook, you'll discover more about the various aspects of car financing and how each opportunity can affect you. Some of the details you'll see in this eBook include things like:
Understanding Auto Loans
Understanding Leasing
Differences Between Buying and Leasing
Pros and Cons of Buying
Pros and Cons of Leasing
Which Option is Best for You
On top of that, this FREE eBook comes packed with a collection of handy coupons that'll help you save some cash when it's time for you to buy or lease your next car.
So, don't hesitate to take advantage of all the perks that you'll find inside this Leasing vs. Buying Guide eBook. Download it right away and start learning about whether buying or leasing is best for you. All you have to do is click on the link and get to reading!