When you think of automotive safety, features like airbags or driver assistance systems may come to mind. While they play a critical role in your safety, there's one aspect of your vehicle that plays the most important part. Your brakes are the most important safety feature your vehicle will ever have.
Safety is not the only benefit of a quality braking system, but performance too. If you want to get the most out of your vehicle when driving through the Wilkes-Barre and Kingston areas, you need to make sure your brakes are in top shape. If they're not, you're probably asking yourself, Where can I get brake repair near me?
For quality service you can count on, Wyoming Valley Mazda has got you covered.
Brake Repair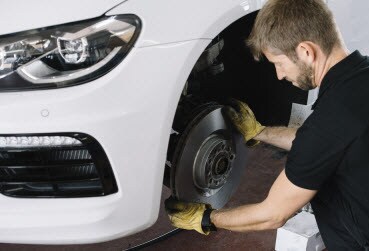 If your brakes are squeaking or you find yourself having to press down harder than you used to to get the braking power you need, it might be time to get them repaired. In most cases, you'll just need to repair your brake pads, which is a quick and affordable fix. If your brake pads are worn more than three quarters of the way, it's time to have them replaced. Most manufacturers design them to squeak when they're worn that much, functioning as a built-in alert system.
However, other problems can arise as well with your brake rotors or your brake fluid. Rotors are a bit tougher to fix, but it's nothing an experienced technician can't handle. Brake fluid will last a while. But it still needs to be flushed and replaced every now and then, just like all the other fluids in your vehicle.
Service Center at Wyoming Valley Mazda
No matter what your brake issues are, you'll need a reliable service center to take care of the issue for you. If you'll settle for only the best, the service center at Wyoming Valley Mazda is happy to help. Our certified expert technicians have performed countless brake repairs over the years on a wide variety of different makes and models, so don't hesitate to bring your vehicle in if it's not a Mazda.
Our facility is equipped with all the bells and whistles you could want, ensuring you get the quality service you deserve. If any elements of your braking system need replacing, our parts center carries genuine OEM parts, so you can be sure your brakes will work like new. Be sure to check out our service specials for additional discounts on any repair you might need.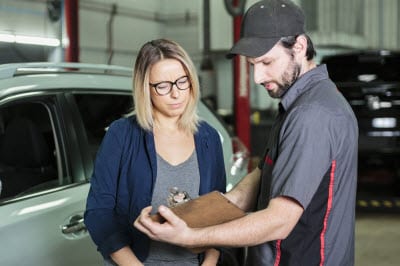 About Our Dealership
Since the beginning, our mission has been to cultivate a positive dealership experience like no other. Customer satisfaction is our primary concern, no matter what you're in for. That's why you can expect premier customer service the second you walk through our doors. You can even get a head start on the process before you arrive, thanks to our online service scheduler.
Visit Wyoming Valley Mazda
Remember Wyoming Valley Mazda the next time you ask, Is there a place I can find brake repair near me? Our highly trained technicians can handle all your brake repair needs with the premium customer service and quality repair work you deserve. With our advanced equipment and proven experience, you can expect only the best when you work with us. Visit us or call to schedule your service appointment today!