There are many factors to consider when choosing a new vehicle, but it becomes even harder when you have two models with similar features. The best way to make your choice is by using a side-by-side vehicle comparison, which is why the team at Wyoming Valley Mazda provides our local customers with this vehicle comparisons page.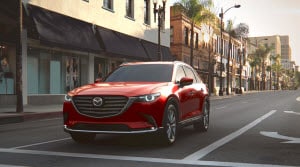 Using the information from this page, you'll be able to choose between two similar vehicles and discover which one is the right choice for your individual driving needs. Learn the benefits of vehicle comparisons and find out how you can find your perfect vehicle at our dealership.
Mazda CX-5 vs. Honda CR-V
Mazda CX-5 vs. Nissan Rogue
Mazda CX-5 vs. Toyota RAV4
Mazda CX-9 vs. Ford Explorer
Mazda CX-9 vs. Honda Pilot
Mazda6 vs. Mazda3
Why Vehicle Comparisons Matter
If you're torn between two similar models, it may seem like you could go with either one and get the perfect vehicle. Car ownership is a big commitment though, and choosing between similar vehicles requires careful consideration.
With vehicle comparisons, you can find out the important differences between two vehicles, such as safety features, value, or cargo space, so you can make an informed decision about which one has the qualities you really want. Otherwise, you may miss out on the vehicle that's best suited for your needs and personality.
Our Vehicle Comparisons Page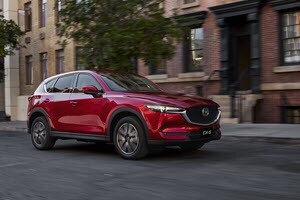 At Wyoming Valley Mazda, we make vehicle comparisons quick and easy. Simply scroll down our page, and you'll find several articles comparing some of the top vehicles on the market. You can narrow it down by the specific vehicles you're considering, or you can use it to get an idea of where to start.
At first glance, many of these vehicles seem like a dead-on match, but these comparisons allow you to pinpoint the specific differences that may go unnoticed otherwise. By reading these articles, you'll have a much better idea of what vehicle is the right choice for you. We want to make the car-buying process as quick and hassle-free as possible, which is why we provide our customers with these helpful research tools.
Visit Our Dealership
Once you've explored our vehicle comparison articles and narrowed down your selection, call or visit Wyoming Valley Mazda to get more information and schedule your test drive. We have a huge inventory of new and used models for you to choose from, so we're sure to have the vehicle you're looking for.
We want to do all we can to help our local customers in Larksville, Wilkes-Barre, and Kingston find the right vehicle for their driving needs, so don't hesitate to come to us with all your questions. Visit our dealership today to get started. We're excited to meet you!